1 tag
When your best friend doesn't show up to school:
lolsofunny: sodamnrelatable: (LOL here!)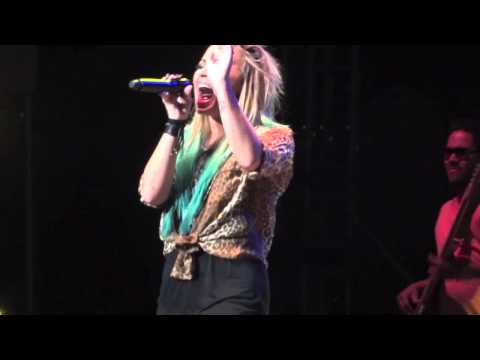 COLLEGE AS A STRESS MAKER.
shit! ngayon ko lang naramdaman ang pinaka INTENSE NA PRESSURE. yung tipong 12 am kana nakakauwi. owyeah! first year palang to…………….. ano pa kaya sa susunod. oh c'mon!
BAGUIO
just had a 3 days and two nights experience in Baguio, The City of Pines :)) At first, I thought that this would be the worst experience ever. Yes, I didn't spent that much money, because I will be competing for the Mr. and Ms. LTSP, but the thing that made me think that I will not enjoy is because I dont have any close friendS there. They were all 3rd year students, Im the only first year...
just had a watery day.
muntik bumagsak sa english. Insulted. :((((((((((((( 
Juan: Gabi-gabi akong kinakalabit ni misis!
Pedro: Ano naman ang problema dun? Sarap naman!
Juan: Eh tatlong taon na siyang patay!
Pedro: KALERQUI!
I miss Tumblin :)))
Just had a tiring day at the kitchen. :))) Roasted a Chiken with Heidi. :) And I just learned how to butcher a chicken. Very fun. hahahahahah! kbye. :D YEHEY <3
Dont rush love :)
If there is someone attracted to you, let him wait. :) Give him a chance, but dont ever let yourself give everything. God has plans, you just have to wait patiently, because everything will happen according to God's will and you will be happy. :)
Mr. and Ms. CITHM Launching. :D
1 tag
HAPPY BIRTHDAY CHELLE. :* MWAH...
nakaka-kaba. ahaha di ako marunong magcatwalk T.T pray for me huhu
writeasymphony: asdfghjklclairebear: ...
1 tag
Mr and Ms. CITHM?
eto na ata ang napakalaking JOKE sa buhay ko. Nagscreening ako kasi trip ko lang perp out of 70 dw, 30 lang kaming nakuha.. huwaaat? hahaha! matangkad ako, oo….. pero di nman ako magaling maglakad.. rumampo o ano… HAHAHA natatawa ako sa sarili ko eh. bakit kaya ang swerte swerte ko ngayong taon. bsta nkktawa ako. HAHAHAHAHAHA JOKE JOKE JOKE. JOKE JOKE… BAKA NANANAGINIP LANG AKO....
1 tag
2 tags
kiss me-AKO. hahaha! dont mind my voice, im not a...
mrvillanueva asked: MAG BANDA KA NALANG KASI ANG LUPET LUPET MO KAYA LOVE YOU MWAH MWAH TSUP TSUP!
1 tag
di ako nageenjoy.
SERIOUSLY, di ako masyado nageenjoy sa dance. Imbis na magenjoy ako, napepressure at napapagod pako.. Tiniis ko to nung una, pero ngayon di ko na talaga kaya. :( Dito ko lang narealize na Passion ko ang pagtugtog.. taray. kahit di ako ung mamaw sa pagtugtog, mas masaya parin tlga sya :'(  REASONS WHY IM NOT HAPPY: -napepressure ako. -napapagod ako. -nawawalan ako ng time. -Im not used...
1 tag
OUCH! "-_-
GOODEVENING! Ramdam na ramdam ko parin ang pagiging NC. :O nakakatuwang isipin na nagiimprove ako, malapit na kong mkpagsplit at marunong nako mag bending. medio sa hand stand at cartwheel.. pero RAMDAM KO LAGI ANG SAKIT SA KATAWAN!! ANG SAKIT SAKIT TALAGA! NAKAKAIYAK!! pero kailangan magtiis, gnusto ko to eh! haha! simula ulo hanggang kuko sa paa, ouch! :((( required pa kasi mag pep e di naman...
1 tag
2 tags
Sweet Bestfriend.
He is Rashied Vicente.. He is my bestfriend. :)) I love him!! walang MALISYA! :)) as in wlang ganun ganun! bestfriends lang talaga! He's the best! He's so funny in his weird waaays. :))) Kahapon, pagod ako gawa parin ng audition.. e birthday ng ninang ko.. so, andun mga kachoir ko. tnext ako ni ryu na pmunta daw ako. andun din si ashie(bestfriend). nung medio tumagal,...
1 tag
WORKSHOP. (7/4/2012)
yup! nagworkshop ako kahapon.. dapat sa dance ako sasali pero…..nawalan ng gana dahil sobrang dami.. wlanjo.. so, nagtheater kami ni Bianca. okay naman sya, experience din. pero kung nagdance ako, sguro mas masaya. nakakahiya magacting, sobra! nkakapressure… unang pnagawa sakin.. BARTENDER na naging POLE DANCER na naging LALAKE, na naging MULAWIN na unti unting naging KAMATIS(okay....